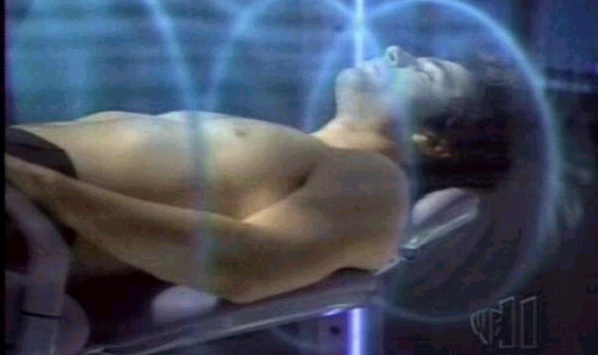 Terri
Safe -- Very short. Jesse watches Brennan in bed.
Shower Fun -- PWP
Need -- Brennan misses Jesse.
The Gentle Touch -- PWP.
Come Back Around -- Based on the Feeder song of the same name.
Russian Roulette Missing Scene -- Just what it says. No sex in this one folks...gasp!
The Luckiest Man -- Blade, pizza, and a big bed. What could be better?
Beneath the Moonlight -- Brennan, Jesse, new years eve. A snap shot scene.
Watching -- Jesse wants to try something new.
The Tease -- Brennan teaches Jesse a lesson
Secrets -- Jesse discovers some things about Brennan
Madness -- Very short drabble. Things have changed for Emma.
Casting off the Cloak -- Kink dom/sub role play for Brennan and Jesse. If you don't like such things, please don't read.
Simple -- Jesse doesn't realise how simple it is.
Don't Speak -- Jesse's in charge. ( Mild kink)
The Cycles Series
Locked in a Cycle -- Shoot off from Hard Time. Jesse examines the dynamics of his and Brennan's relationship. Warning, this is not a happy story. If Evil!Jesse squicks you, don't read.
The Journey Back -- Sequel to Locked in a Cycle. Jesse's in a downward cycle. Can he stop himself or will someone have to intervene? Again abusive situations. If that bothers you, please don't read.
HOME
---
Created on ... April 29, 2003